Let us post our photos here.
Here is mine: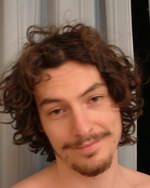 Mine's in the avatar

And here is a photo of me and my (also vegan) wife:
Here's me - complete with sunburnt cheeks!:lol: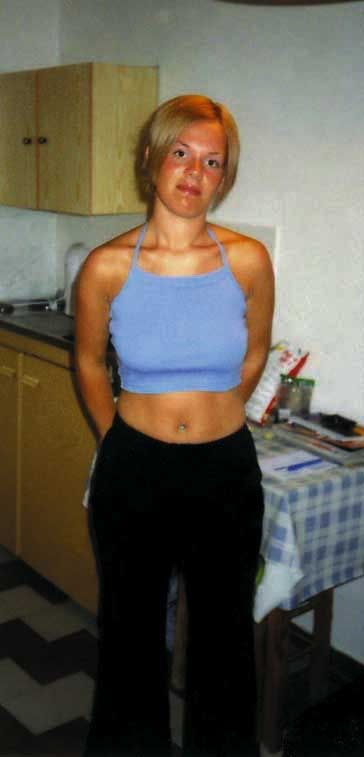 xDDx
p.s Sorry about the size - can't remember how to use photoshop!

Hey, Dolly!
The image size is ok and the rest is gorgeous!

Here is another photo of mine:
Well thank you Andy! (there doesn't seem to be a "blushing" smiley!)

I like the photo, where was it taken?
xDDx

You mean something different from this one?

That photo was done in UAE, not far from Dubai.
Gusss what's in my right hand on that photo…

In your right hand? Looks like desert. ;D
What you have in the other hand looks like a box of Camel cigarettes or a digital camera.


Actually I have desert in my left hand there.
In right hand I got an apple…

Then either the photo is flipped vertically or you have a face on the back of your head.

Here is another photo of Andyba

Thanks, Alistar!

Nice photos, everyone. I am a bit shy about sharing mine…but maybe I'll bring myself to

.
nice photos … .smeday i`ll post mine …

I found a couple of pictures on my computer today, so I thought that I'd share two:
I apologize for them being rather close-up. I will try to share a better picture in the future. These were taken when I straightened my hair because it was getting on my nerves that day (it is very thick and curly). Oh, and don't mind the strange look in the one picture. I was sleepy when it was taken

.
wow! blue eyes! beautiful!


Thanks, Andy

. Sorry that they were crappy pictures. I don't have the best camera, plus I am not exactly photogenic

.
Don't apologise! You're very pretty, and there's no such thing as a crappy photo, just an arty one! I like the second one in particular.

what a sweet veggie girl

)
Thank you

.