Happy spring everyone!
It seems that when we bring back Sweet Oat and Carrot it must be Spring again. One of our favorites and many of yours. This soap is great in the kitchen and a must for washing the dirt off after an afternoon in the garden. Equally gentle for your skin in the shower!
Sweet Oat and Carrot
5-Bar Bundle Deal
The 5-Bar Bundle Deal is back! Now that our soap shelves are no longer bare, we can again offer this popular bundle. A new variety of soap for the season, pick up some old favorites and perhaps a few that are new too!
James River
Euclyptus & Ylang Ylang
Tea Tree Oil & Kelp
Ginger Mystery
Claryver
Healthy Skin Bundle Deal
Our best balms and lip balm for the health of your skin. Moisturizing, healing, and soothing, these balms will keep your skin looking great even after a rough and tumble day outside. Treat your skin right with the power of simple herb and plant combinations.
Great for people with tat's and piercing's / body mod too!
Fever : Mixtape 08
What? Yes, a new zeep mixtape. The sun just makes music more fun.
Play the Mixtape Here
Download Here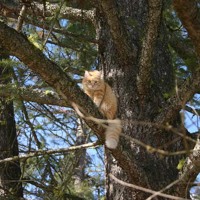 That's all for now.
The Zeep Crew
Zeep Soap Website
Follow us on Twitter
Add us on Facebook