I'm inviting you to join me on my course that will give you all the basics you need to know in this field and much more…



What you'll learn?
Explore various herbs and learn about the way they can treat different medical conditions.
Learn about water based infusions and decoctions methods, tinctures, carrier oils and infused oils.
Concoct different pure natural powerful vegan ointments.
Infuse organic oils made of various herbs.
And What Else?
You'll acquire many recipes to practice the different methods you'll learn in this course.
Understand Herbalism and it's professional medical terms.
Amplify your senses with different essential oils and their unique qualities.
Create a natural first aid kit for yourself and your loved ones.
Are there any course requirements or prerequisites?
The techniques I'll be teaching during this course are simple and suitable for anyone with equipment that we all have in our kitchens.
Who this course is for:
Anyone who is curious about Herbalism, Aromatherapy and Natural Pharmacy .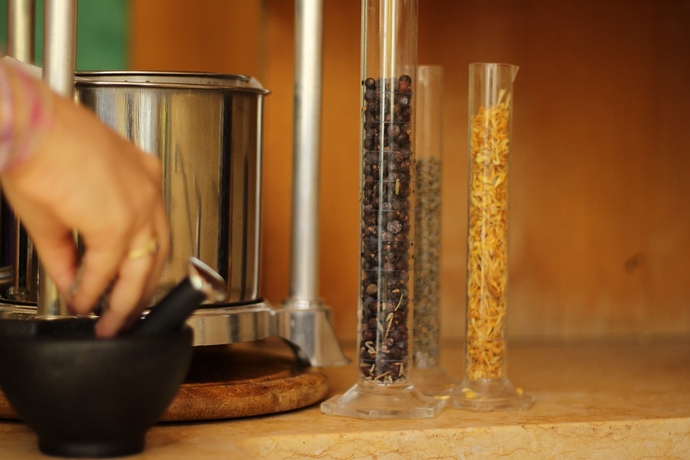 Anyone who wishes to make natural and vegan herbal medicine, without chemicals or products that were tested on animals.
The link to the course:
https://www.udemy.com/course/natural-vegan-pharmacy-using-herbalism-and-aromatherapy/learn/lecture/20347853#overview