I make, shoot, and eat everything on my blog. Would love it you checked it out!
I am new to vegan society. I want to find out as much as possible sources of vegan recipes online. Thanks for this.
I like your blog… its quite good… to see you… and i make it your… ingredient to make food… its delicious…complete the dish…gave some tips on punjabi food also… i love to eat punjabi food…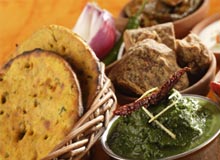 Domeinnaam | Be Domein | Domeinregistratie
I am just new here.
I love foods that's why i love it in here.
Thanks, very interesting!
I love food and being vegan, looking for vegan recipes if anyone has any

Or their favourite vegan products I can try out
true true this guy is smatt